Women's Experience at Iowa State from 1960-1979
About the Exhibit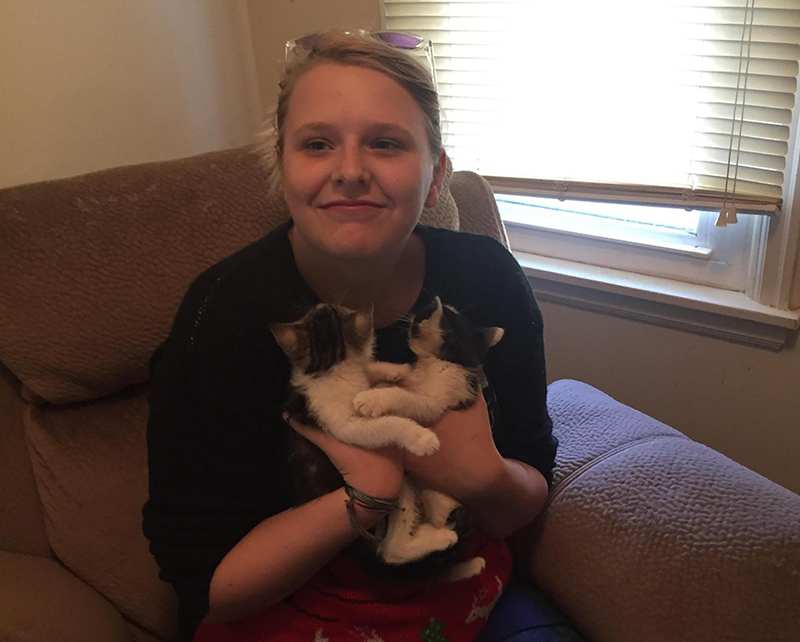 Meet the Curator
Amanda Larsen was in her third year at ISU with a triple major in criminal justice, psychology, and history at the time of this exhibit's completion. After successfully completing her URA project over the 2018-2019 school year, she continued working at SCUA as a student processor over the summer of 2019, and so is now something of an unofficial expert in archives. She hopes that you have enjoyed the exhibit!
Acknowledgements
SCUA would like to thank Susan Vega-Garcia for consulting with Amanda about library resources, the Ames Tribune for allowing us to include articles in both this exhibit and its associated digital collection, and the Ames Public Library for having digitized and made publicly accessible (and searchable!) the entire run of the Ames Tribune.
Helping Us Tell the Story
With one or two exceptions (notes above), this exhibit is limited to materials available in Special Collections and University Archives. Our holdings on this topic are limited to materials SCUA has received from campus organizations, student groups, individual students and alumni, and so forthin the past, and, unfortunately, these are far from comprehensive – especially with regards to women of color. If you would like to assist future researchers in their quest to understand women's history, communities, and experiences at ISU, please consider donating your own records so we can tell a fuller story. For questions or additional information, contact Rachael Acheson, Assistant University Archivist, at achesonr@iastate.edu.
Curator, Digitization, and Descriptive Metadata
Amanda Larsen
URA Supervisor and Exhibit Coordination
Rachael Acheson
Digital Exhibit Design
Lori Bousson
Digitization Supervision
Mindy McCoy
Digital Collection and Descriptive Metadata Supervisor
Lindsay Hillgartner
Resources on Women's Students at ISU
General/Genealogical:
There are various resources available to researchers interested in finding information on specific students. The University Archives does not have information on every student, but the following resources are good places to start looking:
Student directories (1901-2010)
Bomb yearbooks (1894-1994)
Alumni and former student files, RS 21/7/1 (search Library collections)
Iowa State College graduates: biographical dictionary (1872-1899)
Student and alumni papers (search CARDinal database for names)
Alumni directories
Student life:
Resources on student life in the University Archives are vast, but also incomplete. Thesecollections come from University administration and former students. These collections can be found by searching the CARDinal database.
Student and alumni papers (see record group RS 21/7)
Division of Student Affairs records (see record group RS 7)
Student groups:
Student organizations have existed at Iowa State since the first literary society was formed in 1868 by members of the first class of preparatory students. In 2019, the number of officially recognized student organzations is nearing 1,000. Unfortunately, the University Archives has only limited records related to student organizations. These collections can be found by searching the CARDinal database.
Other student groups, movements, protests, and events
Student organizations records (see record group RS 22)
Departmental student clubs (explore departmental records)
Additional Resources:


This exhibit is licensed under a Attribution-NonCommerical 4.0 International (CC BY-NC 4.0). Licensing and rights for collection materials depicted in the exhibit vary. Contact Iowa State University Library Special Collections and University Archives Department, archives@iastate.edu for assistance.