Case 1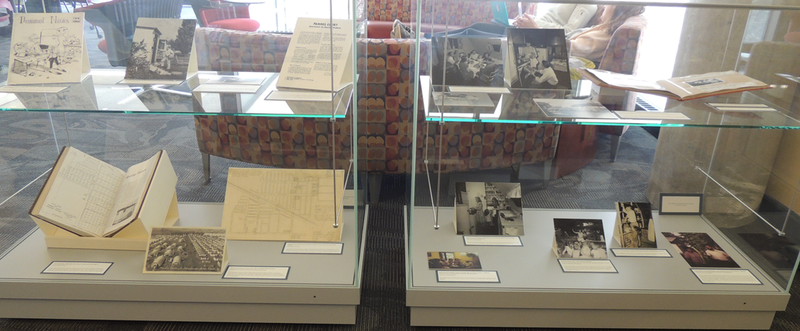 For Married Students: Building a Community in Pammel Court 1946-1978
The history of Pammel Court is a story of community and place. Originally founded after World War Two to provide temporary housing for returning veterans and their families, Pammel Court's collection of surplus metal units and narrow streets became a significant part of the Iowa State landscape for over fifty years. During its existence, Pammel Court was known by many names, including "boomtown," "the silver city," "fertile acres," "the city within a city," and even the "slums" of Iowa State. Few places on campus have evoked such strong feelings and memories.
From 1946 to 1978, Pammel Court was reserved for married students and their children. This exhibit is their story. It is about the creation of a housing development, the building of a community, and the lasting memories of place.
Images in the case (which is two short cases in the physical exhibit):
---
---
Thanksgiving Day, 1948. (RS 7/4/H, box 473). University Photographs.
These three images speak to the sense of community that existed among Pammel Court's residents.  For holidays that occurred during a school session, it was not uncommon for two or more families to gather together for a potluck meal, even if it meant dining in cramped quarters.
---
---