Case 2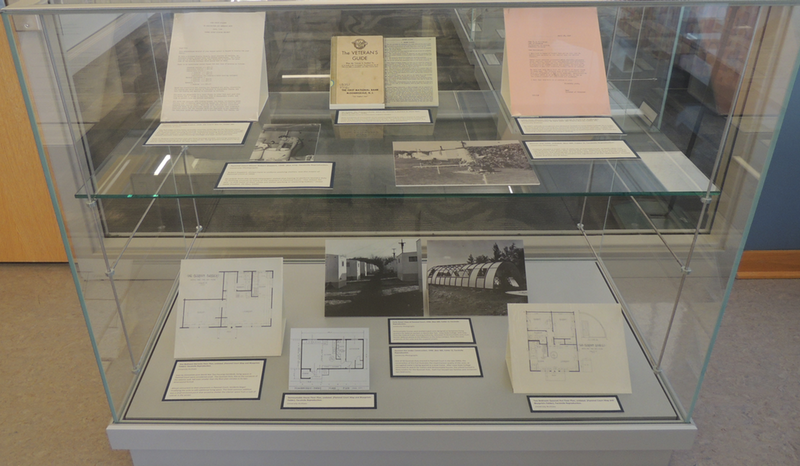 Building Pammel Court
The Servicemen's Readjustment Act of 1944, which offered education and housing stipends to returning veterans, ushered in an era of unprecedented growth at Iowa State. Widely known as the G.I. Bill, the 1944 act was eagerly embraced by the nation's returning World War II soldiers. Iowa State, much like colleges and universities across the country, was overwhelmed by the massive increase in student enrollment applications. With many of Iowa's veterans newly married, and often with children on the way, Iowa State found itself unable to offer housing for married families.
To alleviate the housing shortage for married students, Iowa State's administration reached out to the Federal Public Housing Authority and made use of funds made available through the Veterans' Emergency Housing Act of 1946 to bring temporary housing units to an empty field north of campus. Named Pammel Court, the new married student housing project consisted of 734 metal barracks, 152 trailers, 50 Quonset huts, 79 demountable housing units, and 65 private lots.       
Images in the case:
---
---
---

On left, One Bedroom Barracks Floor Plan, undated. Pammel Court Map and Blueprints. Even by immediate post-World War Two housing standards, living spaces in Pammel Court were considered small.  The Quonset Huts, due to the curvature of the exterior wall, felt even smaller than the floor plan conveys in its two-dimensional format. Almost concurrent to their placement in Pammel Court, residents began modifying the units to add additional living space. The most common addition was a small enclosed porch that served to shelter the interior space from a rush of cold air in the winter.

On right, Two Bedroom Quonset Hut Floor Plan, undated. Pammel Court Map and Blueprints.